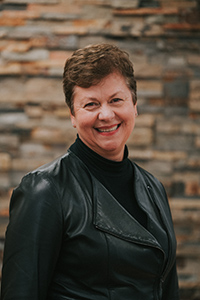 Susanne has built her career in Human Resources over the past 30 years, having worked in a variety of industries that include manufacturing, construction management and professional services. She currently works as Director, Legal Support Services with McCarthy Tétrault.
Susanne completed her Bachelor of Arts at the University of Windsor, Bachelor of Education at the University of Toronto and achieved the Adler Trained Coach designation from the Adler School of Professional Coaching. A passionate and curious business leader, Susanne has significant experience building talented and effective teams, improving processes and strengthening businesses for the long term. She is an effective collaborator who thrives on strategizing with others to elevate people and businesses.
Susanne is proud to say that she has been a member of the Summerville Family Health Team community for many years as a patient and is thrilled to be able to contribute to its ongoing success as a community board member.